Shopping, music, arts & crafts, and an exclusive meet & greet with the country's top bloggers all under one roof? Seems impossible, right? Well, my friends from District Events made it possible!
Last September 3-4, I was given the opportunity to witness the anniversary of the grandest bazaar in Metro Cebu, the Pop District Bazaar. Held at the Oakridge Pavillion, Mandaue City in Cebu, this event's concept was to provide Cebuano shoppers the ultimate shopping environment for two straight days.
The bazaar had booths in three categories: lifestyle, food and a crafter's area. The lifestyle stalls were those that sold clothes, shoes, bags, and accessories, among other items. The bazaar also has indoor and outdoor food stalls for those shoppers who got tired and hungry. Plus, there was a crafter's area where arts and crafts products made from organic and hand-made materials were featured and sold.
Aside from shopping, the event also consisted of live performances by local Cebuano artists, a dreamcatcher tutorial and a meet & greet with some of the Philippines' top bloggers namely Bea Marin, Arisse de Santos, Lance de Ocampo, Lissa Kahayon, Luigi D' Avola, Jennica Sanchez, Gillian Uang and me.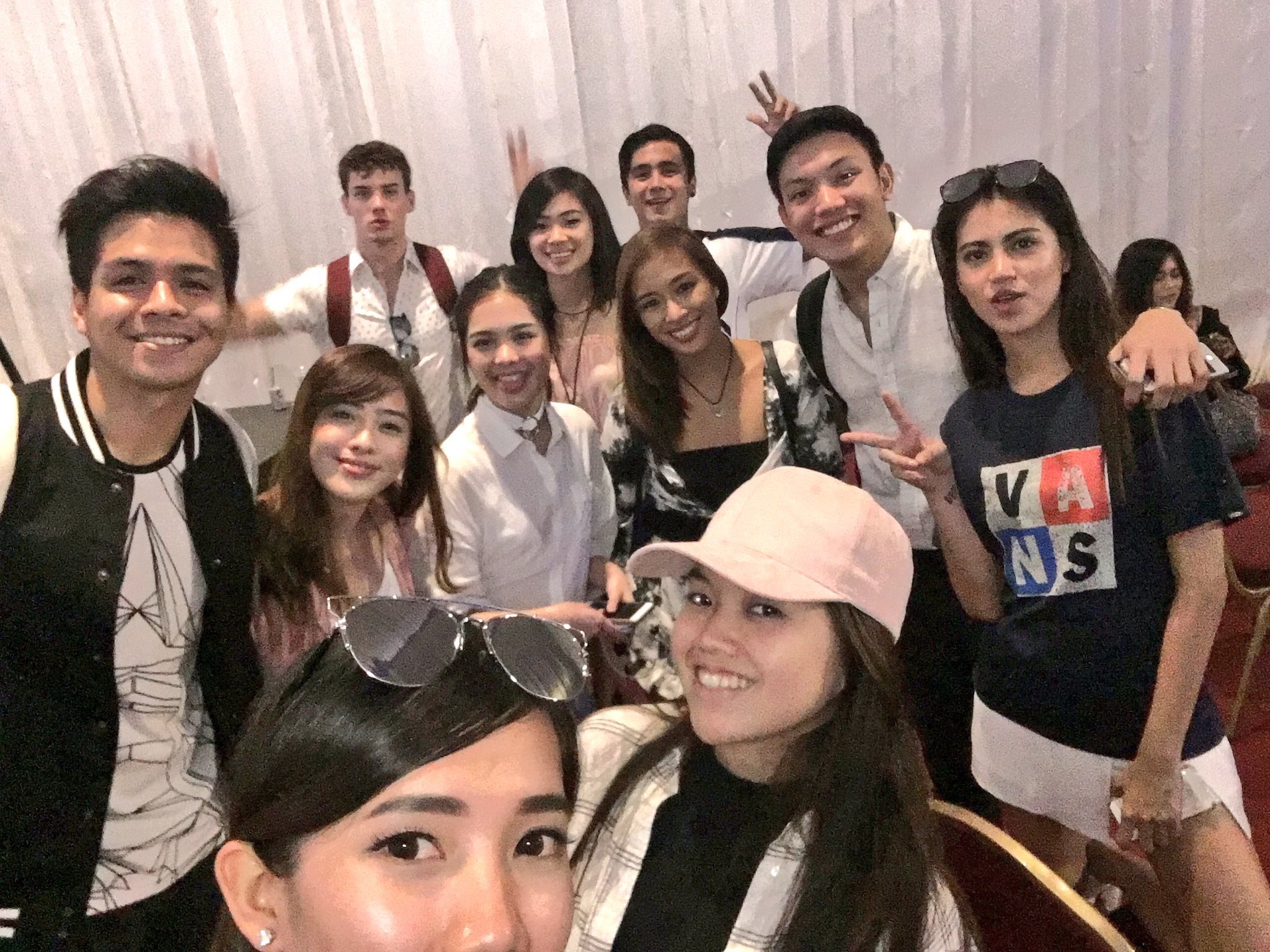 It was such an honor to be part of the list of featured bloggers during the event. Not only that, but the fact that I got to meet and be with some of the bloggers I looked up to was surreal! I had a great time meeting some of my readers from Cebu as well.
Indeed, dreams do come true most especially if you're willing to work hard for them. A little encouragement for you guys, don't let your dreams just be dreams. Strive and work hard so that you will be able to achieve that dream of yours. As a matter of fact, the biggest mistake most people make in life is not setting goals that are high enough. It's when they set goals and do nothing yet expect results. Set high goals AND take massive action. That's the key to achieving your dreams.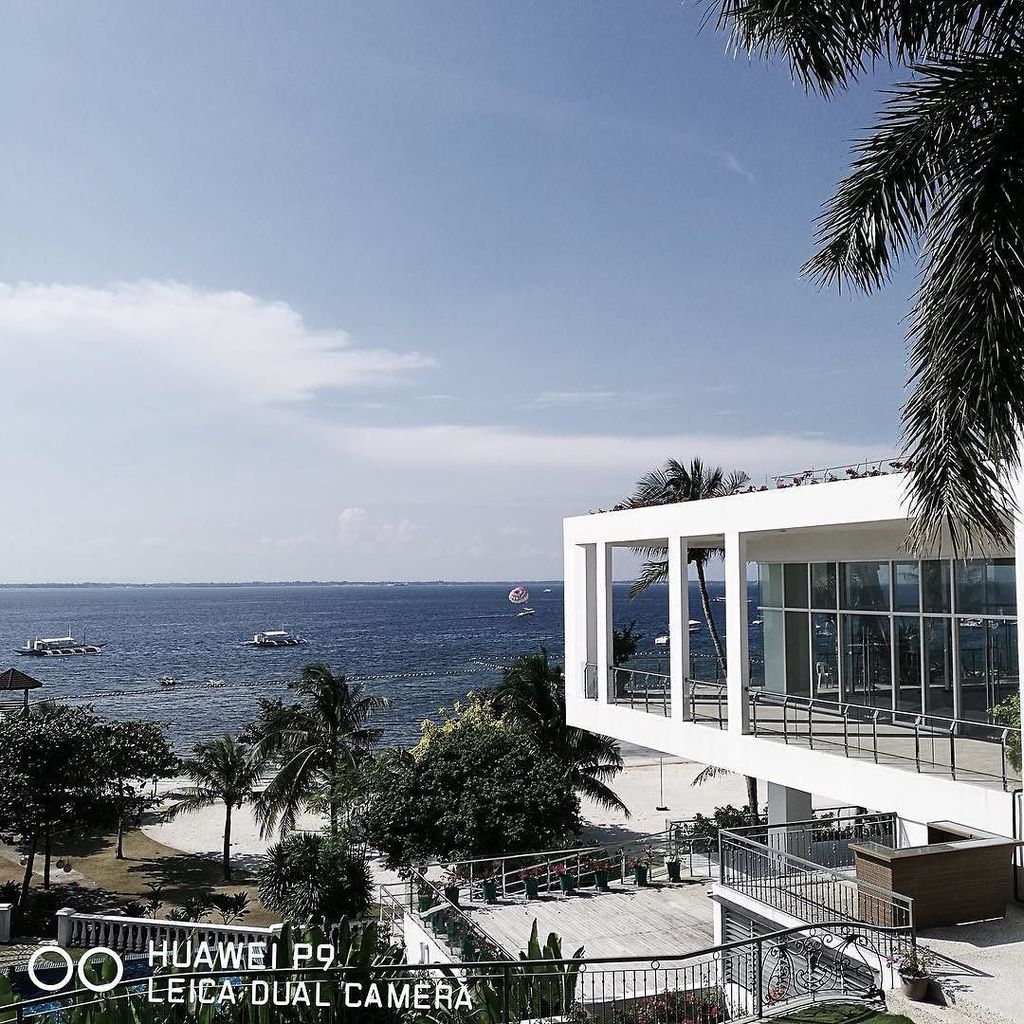 Big shoutout to Chateau by the Sea for taking care of us during our stay in Cebu! This place may be slightly away from the city proper but the 20-30 minute drive is worth it once you get there. Everything about the place makes you feel like your away from all your worries and problems. It's the perfect place for rest and relaxation.
Currently, they have HUGE discounts on their room accommodation and function rooms. Don't miss out by dropping by their Facebook page — (click here).
What I'm Wearing: White Button-down Shirt (Topman), Dark Grey Trousers (Topman), Sunnies (ZeroUV), Stan Smiths (Adidas Originals), and Time Teller (Nixon Commune)
I'm gonna be posting a separate entry focusing on what I wore during the two days, so stay tuned! 😉
I also wanna thank Montebello Villa Hotel for accommodating me during my second day in Cebu even though I only got to stay for a few hours because of my early morning flight. You guys are the best!
The Spanish-inspired interiors makes the whole place very Instagram-able. I'm still quite bummed that I didn't get to take a lot of photos while I was there considering it was already 10 PM and I still needed to finish packing.
Special thanks to The Sentral and Salinas Restaurant too! And of course, huge thank you to District Events for having me! 🙂
To those interested, better save the date because Pop District Bazaar's last leg will be on December 16 and 17, 2016. Stay updated by following them on their social media accounts.
Facebook Page – Pop District Bazaar, Twitter – @popdistrictbzar and Instagram – @popdistrictbazaar
A part of this article will be included in Mindanao Gold Star Daily's Urban Life Section. If you can, please do grab a copy of my first article as columnist. I'm gonna be writing every Friday along with my blogging mentors, Ms. Irene Aserios of Mindanaoan.com and Mr. Vic Madriaga of vicmadz.com.
Photos were taken with my Huawei P9.